Welcome
to the Hotel Sonne
In our hotel you get everything you need for a nice holiday in the Black Forest. Bright and comfortable rooms are waiting for you, which have been furnished in a modern and loving way. Also the bathrooms, which are each equipped with shower and WC, have been recently modernized. In addition, all our rooms are equipped with WLAN, satellite TV, radio and telephone - so nothing stands in the way of your entertainment.
After a restful night, our rich and healthy breakfast ensures a powerful start to the day. Our garden with a large sunbathing lawn invites you to relax and sunbathe and your children can also let off steam to their heart's content on the playground in the nearby park. And what could be more relaxing than enjoying the pleasant warmth of our small sauna after an active day?
We look forward to seeing you!
Would you like to take a look behind the scenes?
Then take a look at our image film!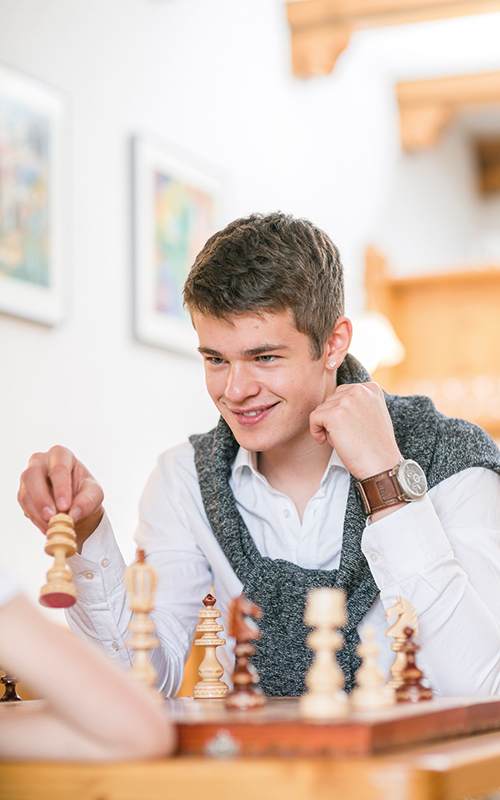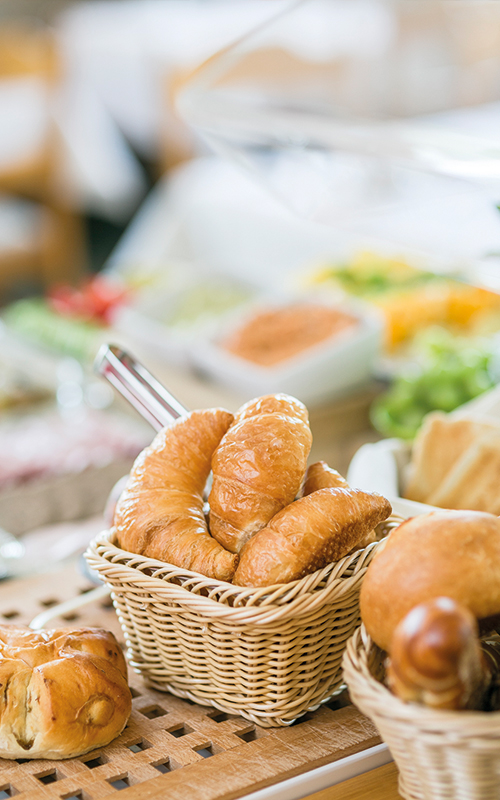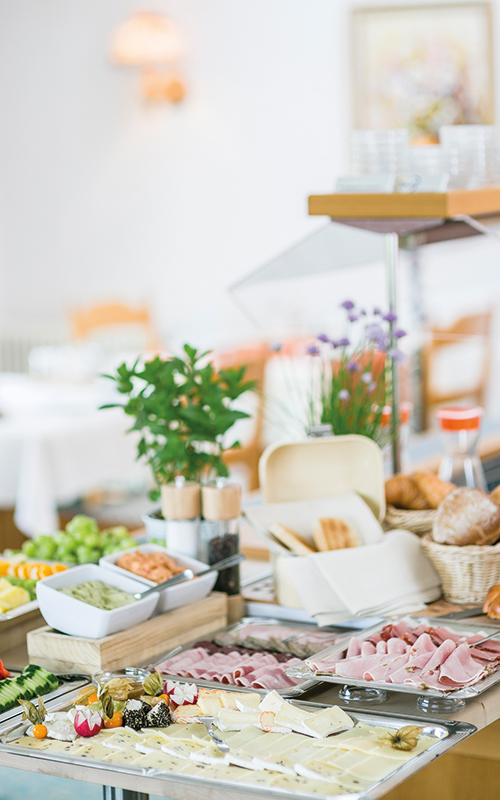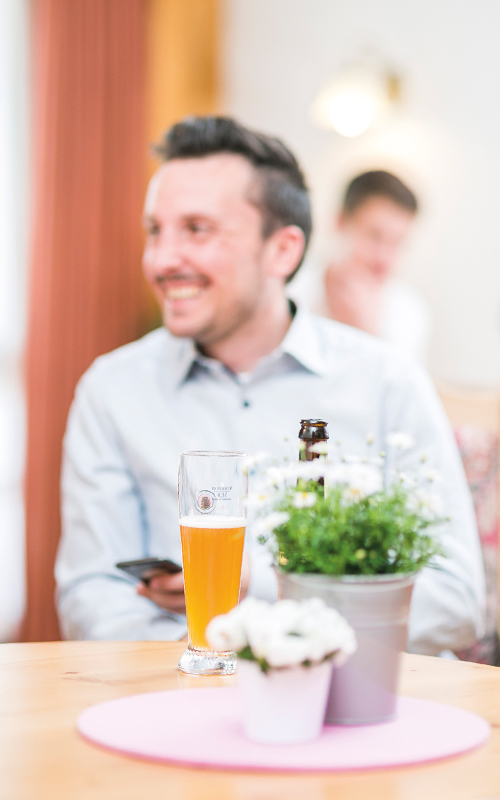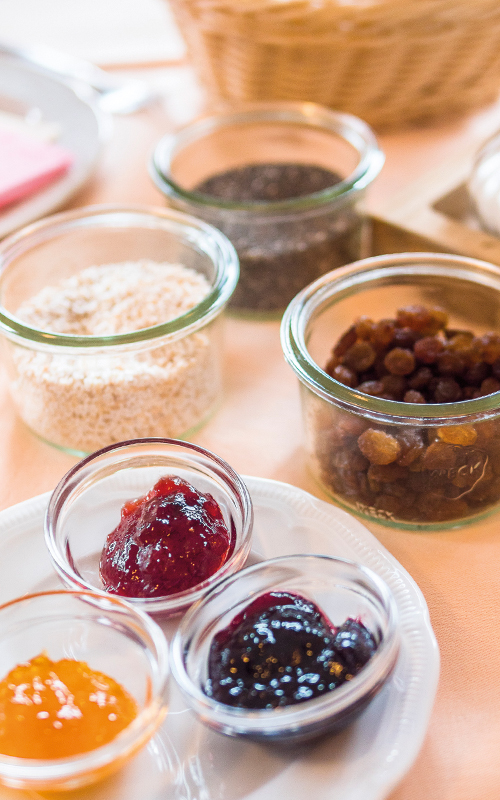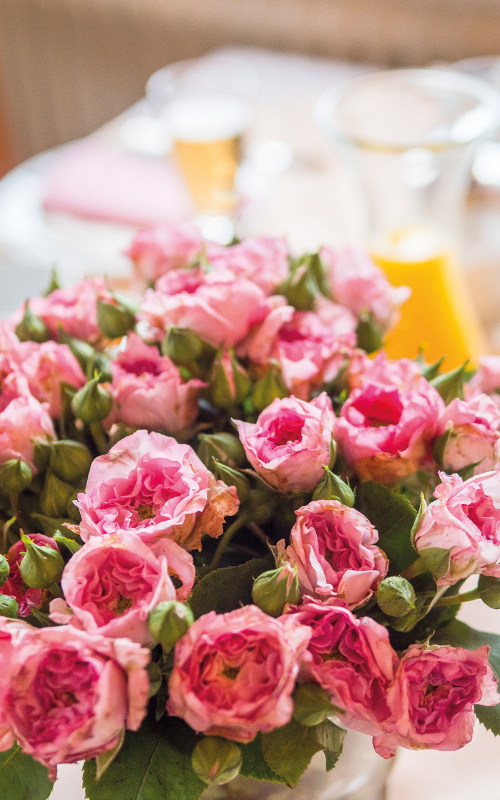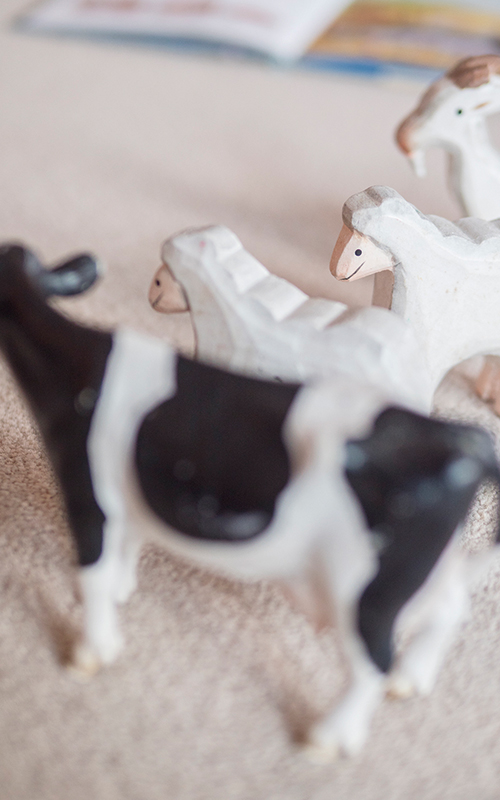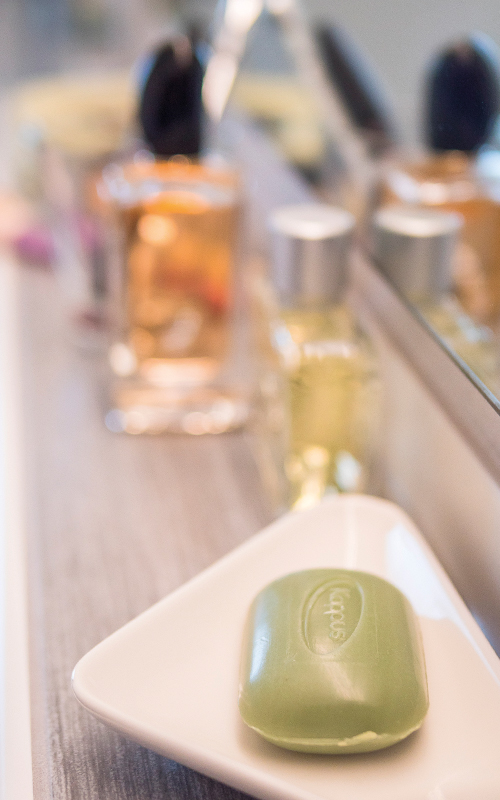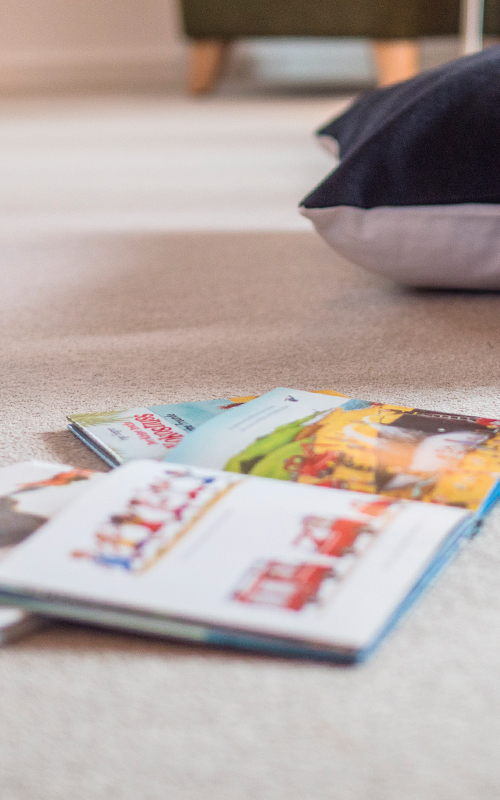 The Hotel Sonne is already in its second generation of family ownership. It was built and managed in 1989 by Sabine's parents, Adolf and Doris Gutzweiler, as a side house of the Hotel Schwarzwaldhof in the typical Black Forest style.
Since July 2016 we, the Boeck family, are now the proud owners of the Hotel Sonne Garni in Hinterzarten! We love being hosts from the bottom of our hearts, because every day is exciting and varied. The encounters with our great guests are a great pleasure for us every time. Our hotel is the perfect place for excursionists, family people and people seeking peace and quiet.
Especially with us is the central and yet so quiet location, because you are in only two minutes in nature as well as at the station. Furthermore, from our hotel you have a wonderful view of the large church meadow and a great view of the ski jump.
As an ecologically oriented business, we take our responsibility for the environment very seriously. Therefore, in cooperation with Hochschwarzwald Tourismus GmbH, we have developed a concept with sustainability goals that we would like to achieve in the coming years. Our focus is on increasing our resource and energy efficiency. For example, we have already set up our own e-charging station where our guests can conveniently recharge their e-cars.
Our region is close to our hearts. We strive to make improvements in all areas in order to leave a beautiful and healthy landscape for future generations. You can read our entire concept here.
Instead of sporting results, the activity reports of the SV Hinterzarten have now been characterized for 18 months by the cancellation of competitions, events and festivals. A logical consequence of this is that the cash balance decreased significantly, the number of youth players is declining and also the mental and physical condition of the athletes must be nurtured.
A major topic is therefore the planned anniversary in 2023, where the HSV wants to be involved as a jubilee club (75 years) together with the Trachtenkapelle (150 years), the Ski Club (100 years) and the community of Hinterzarten (875 years).
Important note: The festival will take place from 11 - 14 August 2023. Since our hotel is located directly on the church lawn, where the anniversary will be celebrated, there may be noise pollution during this period. However, if you want to celebrate with us you are of course very close!
Winter days in Hinterzarten: Our offer 7 for 6
Winter days in Hinterzarten: Our offer 7 for 6
For the winter 2023 we have a very special offer for you! Enjoy your relaxing time out with us in Hinterzarten with our attractive winter offer "7 for 6" from January 6, 2023 until March 31, 2023 (except carnival 16.02. - 22.02.). Stay 7 days and pay only 6 days!
Included in the offer: 
our rich and delicious breakfast buffet
free travel on buses and trains throughout the Upper Black Forest
one-time free use of our cozy private sauna during your stay
A welcome drink and homemade cheese cookies await you upon arrival
Enjoy a free aperitif or café at Concept Store No. 5 in Hinterzarten
Still looking for a Christmas gift for your loved ones? The offer is also available as a voucher.
Charging station for
electric cars
Motorcycle friendly hotel
After the fourth night we reduce by 4 euros per additional night. Our prices are per room and night incl. VAT (prices are subject to change). The prices include: Service and breakfast buffet, shower, WC, hairdryer, telephone, radio, satellite TV and WLAN throughout the house.
High season (room rate 1) from 1 May - 1 November and 23 December - 5 January.
Low season (room rate 2) except weekends, as well as carnival and Easter from 6 January - 30 April and 2 November - 22 December.
Double room Standard
(21-24 m²)
with small balcony and sitting area
132 Euro I 122 Euro
Double room with balcony
(21-24 m²)
with sitting area
136 Euro I 126 Euro
Double room south balcony
(22-24 m²)
with sitting area, parquet floor
142 Euro I 132 Euro
Double room top floor*
(30 m²)
with sitting area
142 Euro I 132 Euro
Comfort double room
(52 m²)
with King Size Bed, barrier-free shower, two separate rooms, winter garden and separate garden exit
164 Euro I 154 Euro
Triple room in the attic* (30 m²)
with sitting area
174 Euro I 164 Euro
Single room top floor*
(22 m²)
with sitting area
72 Euro I 62 Euro
Single room balcony
(22 m²)
with sitting area and 140 boxspring bed
82 Euro I 72 Euro
small double room
(22 m²)
with sitting area and 140 boxspring bed
114 Euro I 104 Euro
* this room is on the 3rd floor and cannot be reached by lift, as it ends on the second floor
We accept cash and EC cards - but no credit cards.
The visitor's tax is charged extra.
We grant you your booked room category from 5 nights. However, we ask for your understanding that we cannot commit to certain room numbers and floors.
Dogs can be accommodated on request. However, only a maximum of two dogs in the same period.
With the publication of the new price list, all previous prices lose their validity.
You can cancel with us free of charge up to three weeks before arrival. After that, the usual cancellation conditions apply.
For cancellations at short notice from 5 days before arrival, we charge the full price if we can no longer rent the room.
Visitor's tax
6 - 16 years: 1,20 EUR per day
from 16 years: 2,90 EUR per day
Miscellaneous
Garage: 10 EUR per day
small dogs*: 10 EUR per day
Private sauna: 18 EUR per stay, towels are ready for you
*(Only on request with prior notification)
Children
We are happy to offer you an extra bed in a double room if you are paying full price.
Prices include breakfast: 
From 0 to 3 years: 7 euro per night
From 4 to 9 years: 19 euro per night
From10 years: 32 euro per night
Travel cancellation insurance
If you have to cancel your stay with us at short notice, we recommend that you take out travel cancellation insurance. Under the following link Travel Cancellation Insurance against Cancellation Costs you can inform yourself about the details. Our contact person Martin Ritter will also be happy to advise you by e-mail at martin.ritter@allianz.de or by phone at +49 7652 6222.
Minimum stay
On weekends, a minimum stay of 2 nights applies in our hotel. However, should gaps arise, we are happy to offer short-term bookers a room for one night.
Over Christmas and New Year's Eve (23.12. - 02.01.) we accept bookings only with a minimum stay of 6 nights.
Cyclist
Our hotel is cyclist friendly. We have a lockable bicycle garage with charging stations for your e-bike.
Our bed sizes
All our rooms have comfortable single or double beds with a minimum size of 90×200 cm per mattress. But also extra long mattresses in king size with a length of 210cm can be found in our hotel. Furthermore, there are no footboards on our beds for more legroom.
Host insider tip in the region
Our insider tip in the region is the lookout point at the Vincenz Zahn Cross. From our hotel you can walk up there and enjoy the beautiful view. What is special is that from up there everything seems so small and simple. Perfect to switch off!
Wellness & Cosmetics
You want to do something good for yourself or your loved ones? At Cosmetics BeckmannOnly two minutes walk from our hotel, you can enjoy a cosmetic or massage treatment of your choice. Make an appointment by telephone before your arrival and enjoy your holiday in a relaxed atmosphere!
with small balcony and sitting area
HS: 132 Euro per night
NS: 122 Euro per night
with sitting area
HS: 136 Euro per night
NS: 126 Euro per night
Double room south
balcony
with sitting area, parquet floor
HS: 142 Euro per night
NS: 132 Euro per night

with sitting area
HS: 142 Euro per night
NS: 132 Euro per night

with king size bed, barrier-free shower, two separate rooms, winter garden and separate garden exit
HS: 164 Euro per night
NS: 154 Euro per night

with sitting area
HS: 174 Euro per night
NS: 164 Euro per night

with sitting area
HS: 72 Euro per night
NS: 62 Euro per night

with sitting area and 140 boxspring bed
HS: 82 Euro per night
NS: 72 Euro per night

with sitting area and 140 boxspring bed
HS: 114 Euro per night
NS: 104 Euro per night

With the Konus Guest Card, which we give to each of our guests on arrival, you can use bus and train free of charge throughout the entire Black Forest. So you can confidently do without your car. The train leaves from Hinterzarten station every 30 min in both directions. In 30 minutes you are in the next big city, the beautiful Freiburg, and in only 10 minutes at the Titisee.
Collection service
On request we will gladly pick you up from the train station in Hinterzarten. All shops, such as the pharmacy, restaurants, cafés and the post office are within walking distance.
only 2 minutes from the station
Close to the Feldberg ski area
Would you like a non-binding offer that is personally tailored to you? Just give us a call or send us an e-mail. We look forward to hearing from you! To stay in touch with us and get the latest insights, follow us on Facebook and Instagram. We look forward to seeing you.
Address
Rathausstraße 5
79856 Hind tender
Germany
Dear friends of the sun,
our wish is to be able to offer them great deals again and again. In order to inform you about this in good time, we mainly use our newsletter, which we send out twice a year. Sign up now and don't miss anything anymore!
Logout
You can easily unsubscribe from our newsletter at any time. You will find the link at the end of each newsletter.